About Us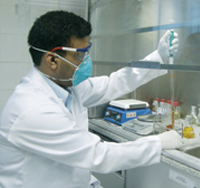 We Saudi Delta Company Pakistan is one of the leading companies in the field of agrochemicals, Fertilizers and public health manufacturer and distributors , established in 2011 in Pakistan.
We are one of the fastest growing companies , specialized in distribution of Agrochemicals Fertilizers, Public health pesticides and Veterinary use pesticides . Saudi Delta Company Pakistan is formed to provide growers with high quality products and services.
We supply the local and regional international markets. Because we eager
to reach the top, we selected highly qualified technical employees with long experience.
Our customer satisfaction policy based on providing them with high quality products with very competitive prices to keep them customer satisfied. We predict a bright future for improved and sustainable agricultural practices which offer improved crop performance.